Buceo Carey
Carey Dive Center began in the small town of Los Mochis, Sinaloa, Mexico in 1992. Founder, Gabriel Vazquez, gave this name to the endangered turtle , Carey. This name was chosen in honor of the city of Los Mochis, whose name means " place of the turtle " in the native language Cahita .
In 1997, Gabriel led the Company to the quiet town of La Paz, Baja California Sur, where he and his guests have enjoyed the wonders of diving and marine life for years.
Carey Dive Center has awarded over 1500 certifications diving from Open Water to Instructor, the only company that offers SSI instructor certifications in all of Baja California, the number is growing with people who , like you, traveling around the world to come to train and dive with Gabriel and his staff at La Paz. Although Carey Dive Center will have its roots in the diving industry is not the only activity in which it specializes.
You can explore sea and land specialists in guiding Carey Dive Center diving, snorkeling and whale watching. There are countless treasures in the Peninsula of Baja California. We go exploring with you!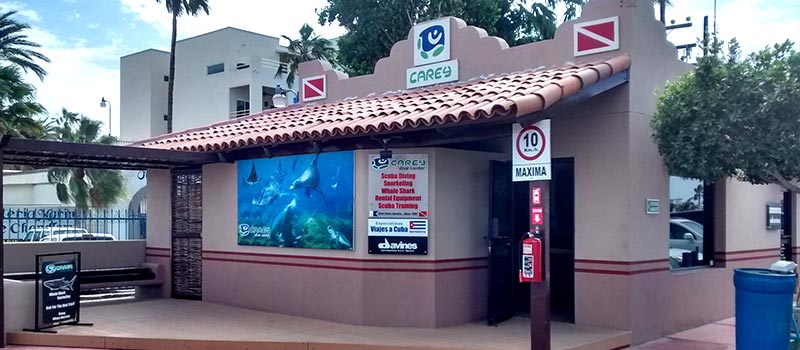 For More info visit us at: